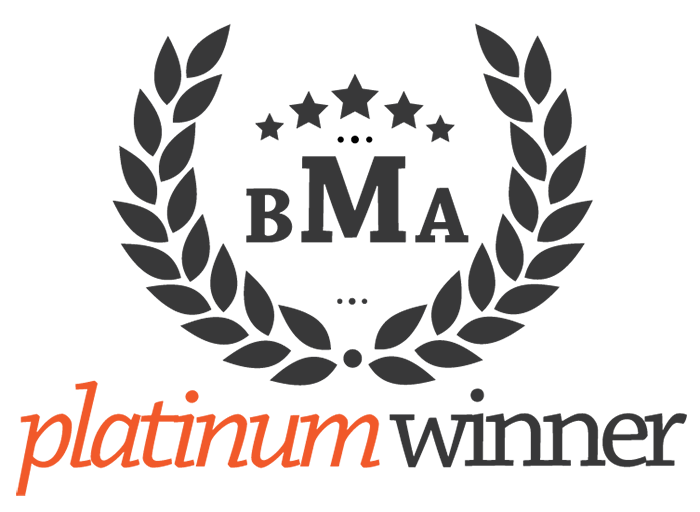 Get the Junganew App
Only for iPad
Junganew is a story based adventure that creates an experience for children to learn their sounds. Featured sounds include "S", "TH", "F", "R", and "L". The complementing sound of "S" is now in the App Store! Downloaded in 12 different countries.

Junganew: A Herd of Sounds "S"
Compatibility: iPad
Requires iPadOS 10.0 or later.
About Junganew: A Herd of Sounds "S"
Perk up your ears, listen, and learn Miss Snake's favorite sound… Sss! Sing and celebrate with our good friend Theo the Tree Frog as he takes us on a sound-filled adventure in the land of Junganew!
Junganew is the first educational series where sounds are truly the stars of the show! Come along for an adventure into a beautiful, vibrant world of sounds with the lovable, audible Herd of Sounds – animals whose names represent a unique sound of the English language! Junganew is a strategy based program designed as a series of apps. These apps are intended primarily for the use of children 4+.
KEY FEATURES
Hand painted watercolor artwork! Yes, it was all painted by hand!
Delightful animations.
Original music.
Five interactive mirror models.
Eight original games.
EDUCATIONAL FEATURES
Sound acquisition.
Phonemic awareness.
Phonological awareness.
Language development.
Vocabulary expansion.
Pre-academic and academic skills.
Listening skills.
Auditory discrimination skills.
Turn taking skills.
Pragmatic skills.
Comparative learning.
Platinum Award
Best Mobile App Awards (2015)
Proud Member
Moms with Apps

Teachers with Apps


A veritable visual and auditory wonderland.

Close your teeth and smile!
This app is so creative, and uses engaging and charming exercises to isolate the S sound at the beginning, middle, and ends of words. The "show and tell" song is curiously catchy…even for adults. There are exercises that also engage the young mind in ways that affect speech, such as tracing with both hands. Many subtle details make this a thoughtful app!

Engaging!
This beautifully created app left my 7 year old daughter wanting to play for hours! The characters are adorable and live in a land of their own. The journey Theo makes throughout the app teaches the placement of /s/ in all parts of the word. Would recommend to others.

A+ for classroom use!
This app is a must have for the classroom. Students quickly pickup on how to navigate and begin sounding letters correctly, even faster!!

This is one well-crafted app, and one that will surely enhance any Speech practice or classroom.

Fantastic tool for classrooms!
This app is perfect for children struggling with their speech. It is entertaining and offers a variety of ways for children to learn sounds amongst other important skills. As a teacher who uses it in her classroom, I highly recommend this app not only for children with speech issues, but for any child looking for a fun, safe, educational game.

This app is SPECATCULAR!!!!!!
Everyone spread the word about this creative new app that tells a story while our young kids learn their sounds! It is so helpful! The characters are unique and the concept is wonderful! Check out junganew on social media and you will fall in love with Theo and his friends. Get this must buy app!

Adorable
Enjoyed playing this app with my children. My daughter is having some problems with speech and really had a great time with Theo's antIcs.

Fun and Creative
As owners of a pre-school we are constantly on the lookout for new tools to engage our students. Junganew is a fun and creative way for kids to explore the world of sounds. The storyline and graphics are engaging and there are highly interactive elements to help facilitate learning. Junganew explores the "S" sound in-depth and Theo is there the whole way to guide you through. Highly recommended!

Great app! The story is engaging for little kids to learn the sound of /s/ in all positions of the word. It even includes s blends. My students love the "mirror" for visual and auditory feedback. Love that there are different activities which include language to elicit words with target sounds. Great addition to my articulation app library.

A winner for children
Great new app for young children. Perfect learning tool while having fun. Highly recommend this.
ISOLATION OF "S" GAMES
Miss Snake invites the class at Junganew Elementary School to practice her favorite sound, "Ssssssssssss."
• Mirror Model: Copy, record, and watch yourself imitate Miss Snake as she says her favorite sound all by itself.
• Seashells by the Seashore: Help Theo listen to seashells! Tap each seashell and listen for the sound. Then drag the seashell to the corresponding pail.
BEGINNING "S" GAMES
Theo visits his good friend Sal A. Mander at Sand Central Station to learn Miss Snake's favorite sound at the beginning of the word.
• Hide and Seek: Listen for clues to help Sal A. Mander find Theo! Tap Sal A. Mander to listen for his clue. Tap the target response to find Theo.
• Mirror Model: Imitate Sal A. Mander as he says Miss Snake's sound at the beginning of the word.
MIDDLE "S" GAMES
Theo joins his sweet friend Rissy Rose at Cocoon Coliseum to learn Miss Snake's favorite sound in the middle of the word.
• Dress Up: Help choose accessories to complete Rissy Rose's outfit. Tap and drag the corresponding accessory to Rissy Rose to complete her costume.
• Mirror Model: Imitate Rissy Rose as she says Miss Snake's sound in the middle of the word.
• Two-hand Tracing: Use both hands to trace fun pictures representing Miss Snake's sound in the middle of the word. Choose a color on both sides of the screen. Trace the dashes with both hands at the same time to create the desired item.
END "S" GAMES
Theo plays at the Funhouse with Ferris the Monkey learning Miss Snake's favorite sound at the end of the word.
• Balloon Pops: Pop the balloons that rhyme with words ending with Miss Snake's favorite sound. Tap the balloon that rhymes with Ferris the monkey's target word.
• Mirror Model: Imitate Ferris the Monkey as he says Miss Snake's sound at the end of the word.
• Guess the Goose: Tap the target duck that represents Mother's Gosling's description.
VOICING THE "S" SOUND
Dance with Theo and his favorite band The Vocal Chords! Learn how to buzz Miss Snake's favorite sound!
• Mirror Model: Imitate both Miss Snake and Bea Z. Bee as they slither and buzz their sounds.
S-BLEND GAMES
Theo cooks with his friend Skeeter Skunk at The Blender Express where we blend Miss Snake's sound with other sounds.
• Blender Cookies: Help Theo blend Miss Snake's sound at the beginning of the word to create yummy, fun-shaped cookies. Tap the chips in the bowls. Drag the chips to the blender to hear the new blended sound. Once the cookie comes out of the oven, feed Theo the cookies.
• Blender Cupcakes: Add more toppings to the cupcakes, and learn your plurals by blending Miss Snake's sound at the end of the word. Tap each cupcake to identify the topping. Tap the matching toppings in the jars and bowls to identify the plurals. Drag the toppings to the corresponding cupcake.

Family Sharing
With Family Sharing set up, up to six family members can use this app.
Compatibility
iPad
Requires iPadOS 10.0 or later.
Copyright
© 2013 Junganew, LLC